Welcome to Aloha Vacation Rentals!
We are your Maui vacation experts!
Our Maui vacation rentals are located in Maui's finest resort areas, fully furnished and equipped to enhance your vacation. Your vacation rental will be ideally located to enjoy all that Maui has to offer including its world class beaches, ocean, beautiful valleys and giant volcano.
Maui is the island of adventure. From ocean adventures like sailing, surfing, whale watching, paddle boarding, snorkeling and scuba, to land adventures like hiking, bicycling, ziplines, horseback riding, fine dining and partying to aerial adventures like helicopter tours, paragliding and parasailing, Maui has it all! palm trees of Maui
In order to assist in your vacation planning, we have provided information about flights, car rentals and activities under the activities tab.
Our website is designed to allow you to choose which vacation rental you wish to vacation in, book it immediately and receive an instant confirmation. No emailing back and forth or extensive phone calls. Search for your vacation rental now using the search box above.
Our Featured Properties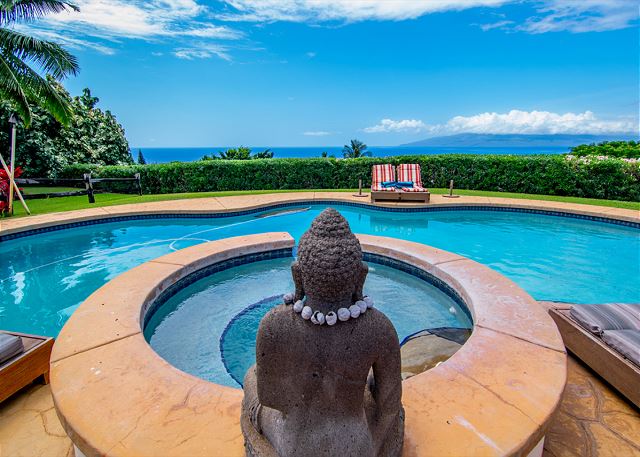 Makena Aloha Estate
bed 4 | bath 4 | people 10 | Pets: None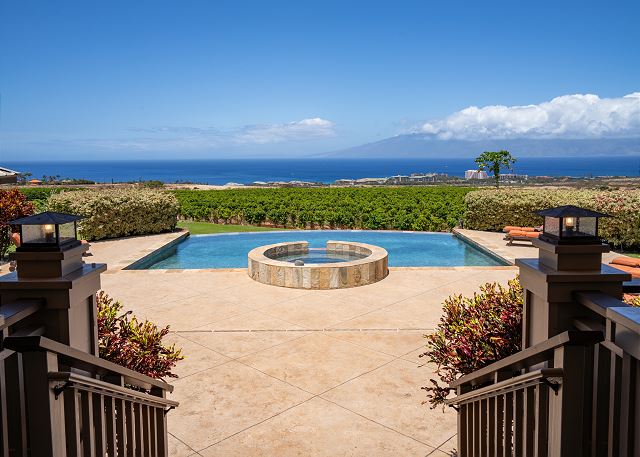 Rainbow Hale Estate
bed 4 | bath 3.5 | people 8 | Pets: None